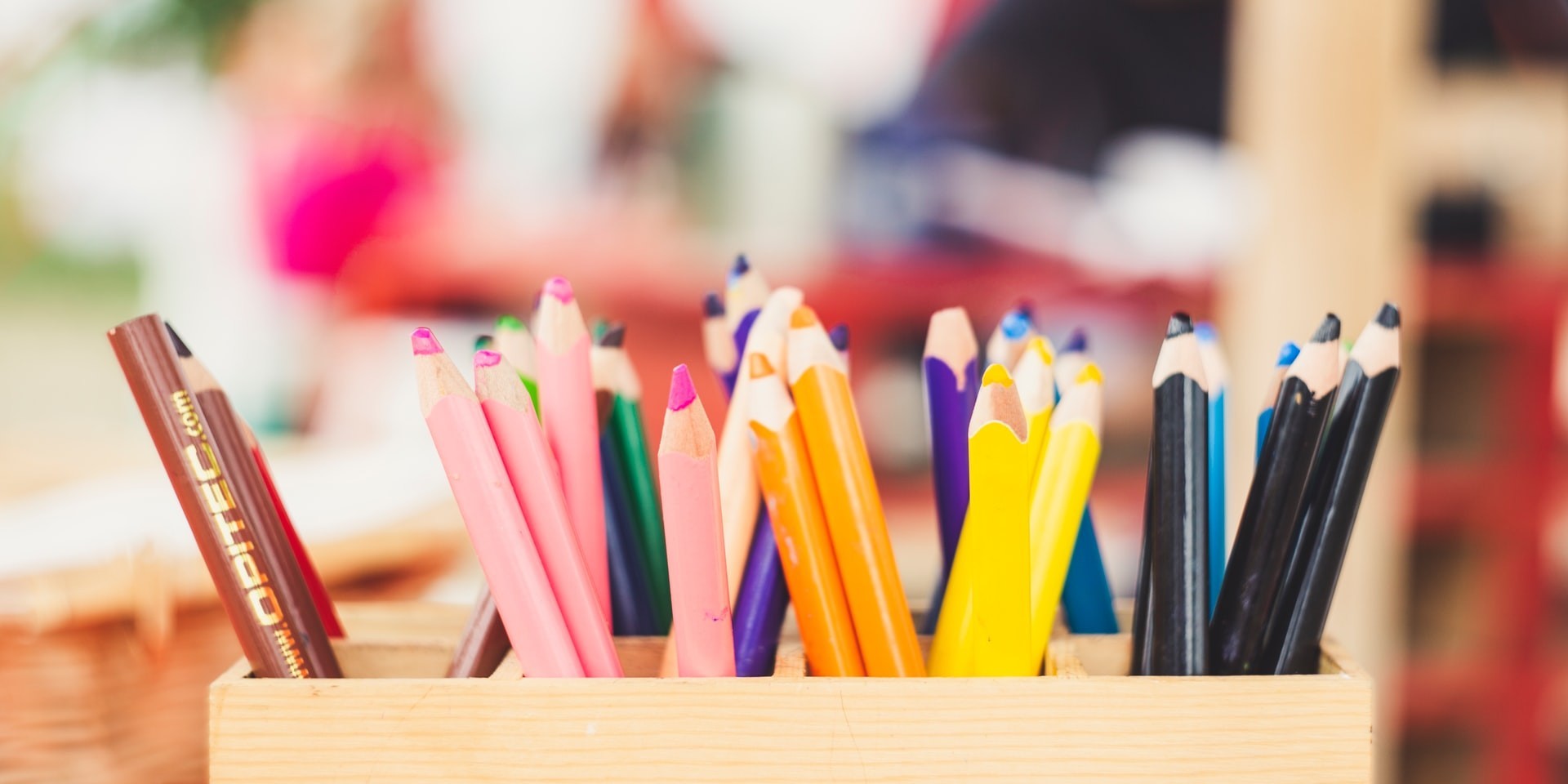 Who We Are 
We are licensed pediatric occupational therapists with over 50 years of combined experience working with children in a variety of settings. As therapists, mothers and business owners, our hope is to support the continued development of your child's fine motor and school readiness skills.
What skills do the products address?
Great question! We are excited to support your child's ability to complete fine motor tasks successfully. To do so, a number of skills need to develop and our box addresses these skills. These include your child's fine motor skills, what they do with their hands, fingers and thumbs, their visual perception skills, understanding what they see, and basic vision skills, the use of the muscles of the eyes. These three skills sets work together when completing visual motor integration tasks. Writing is a high level visual motor integration task but this category also includes cutting, drawing, building, and painting! Lastly, your child relies on strength and their sensory systems. Each toy in our box addresses one or many of these skill sets which supports the continued development of their ability to complete fine motor tasks.
How are skill sets and products selected?
As occupational therapists with almost 50 years of combined experience working with children, we carefully select toys which will both support the development of your child as well as keep your child motivated and engaged. Many of our selections are some of our personal or professional favorites!
Please know that most of our toys are low tech but a few will require batteries. Batteries will not be included in our shipment.
This is designed for any child whether they are struggling with fine motor tasks or not, between the ages of 4-8 years old. Many items are engaging for children older than 8. Some of the toys we have used with teens and young adults with special needs and with great success. These products are not intended for use with children under the age of 3. These products contain small parts, which are choking hazards for children under the age of 3.
My child is identified as gifted or twice exceptional and struggles with asynchronous development. Will your box help close this gap?
We know that asynchronous development can be a challenge for these students! The tools in our box can support the continued development of your child's skills and further support their ability to complete fine motor tasks. The tools in our box cannot develop skills beyond a child's developmental level.
Life is busy! How much time is required?
We understand busy lives! There's no right or wrong way to utilize the items provided. Think about what works for you and your child, along with the rest of your schedule. See what works for you....maybe you set aside ten minutes a day or you work on it throughout the day. Keep everything in a special container, or spread them throughout your home. The ultimate importance is your child engages with these tools regularly. This is how their skills will be challenged.
Will my child need supervision?
The answer to this will depend on you and your child. Each child is different and their abilities are different. We believe that with repetition and time, your child will develop the skills which they need to engage with these items successfully. Some of the items are games which will require a partner or they may be adapted to be played with independently.
Please know that some of the items you will receive are not built for long term use. Some of the toys will break with heavy use or with pressure which is too much. Learning to manage the amount of force used on objects is one of the many skills we hope your child will learn.
I have more than one child this age. Do I need separate subscriptions for each child?
Many of the items in our boxes may be shared. Some items are designed for more than one child to play with at the same time. Unfortunately, some of the items are single use items. These may be more difficult to share.
Does this replace in-person occupational therapy services for my child?
Unfortunately, no. Grasp4Success does not replace professional therapy services. If you feel that your child is struggling more than they should be with their development, please seek out appropriate help from a medical professional.
I am seeing minimal progress, what am I doing wrong?
Excellent question. Unfortunately, we cannot guarantee that our subscription service will facilitate changes in your child's success with fine motor tasks. If you are not seeing progress or have concerns, please seek out support from a medical professional. Our services are not a substitute for professional support.
Are returns or exchanges available?
Unfortunately, we are unable to accept returns. Please consider re-gifting any items which you do not want. Some of these toys are not built for long-term use. Toys will break. If they do, even with proper use, it means it is being used. When children have a hard time gauging pressure, they may be rougher on toys than expected, causing breakage. It is our hope that your child receives this feedback and will develop a better ability to monitor their pressure. If you are unsatisfied with the quality of the toys, please reach out to us.
What is your billing policy and when will I be charged?
When you first subscribe, you credit card will be charged. After you have received your first box, all subsequent recurring charges will be billed on the first day of the month.
When will my box be shipped?
Shipments are scheduled to go out the 5h of each month, pending no unforeseen circumstances. The day will be adjusted around holidays and weekends.
What is your cancellation policy?
Term Subscription:
Auto-Renew Subscription:
Who do I contact with credit card concerns?
Please email us at occupationaltherapy@grasp4success.com for any concerns. We will try to resolve any issues as quickly as we can.
Does GRASP4SUCCESS ship internationally?
Currently, only domestic addresses, US and military PO Box shipments are available. Please add your email or visit our social media sites to remain updated on company benefits and expansions. Please let us know if you are intersted in adding shipping to your country.